Moving a piano is not for the faint of heart. Anyone who's ever done it will tell you that this arduous task requires serious manpower and preparation. It is so tedious and strenuous that it has even carved out its own niche in the moving industry. Nowadays, you can find moving and storage companies all over the country solely dedicated to piano moving.
Considering the fact that pianos typically weigh anywhere between 300 to 1,000 pounds or more, we certainly recommend hiring a professional moving company with piano moving experience to do the job. Many times, a piano also happens to be the most valuable and expensive item inside a person's home. The price of a quality piano ranges from the low thousands to upwards of $100,000. Given a piano's value, the instrument must be handled with the utmost care, making professional movers all the more necessary.
However, if hiring professional movers isn't in your budget or timetable, it is possible to move most pianos with the help of friends. However, if you own a grand piano weighing 1,000 pounds or more, we strongly recommend investing in professionals. These exceptionally large pianos often require special equipment and handling that only true moving professionals can provide. Also, if steep stairs or narrow hallways are involved, we advise enlisting professionals.
Still convinced you want to move the piano yourself? Please take a look at our helpful tips below.
Before Moving a Piano
Find the appropriate moving supplies and materials.
First, you'll need to make sure you have all the appropriate supplies and materials to safely and securely move the piano. You'll need plenty of moving blankets for protection for both an upright piano and a grand piano. After all, the last thing you want happening is a scratch (or worse!) on your valuable instrument. Tip: you can also use thick towels and blankets to cover the piano. You will need multiple rolls of tape to help secure the blankets in place. Moving an upright piano will also require a dolly capable of holding the piano's weight.
You can purchase moving blankets from several physical stores, including Walmart, Harbor Freight, Lowe's, and Home Depot. Or, you can order them online at Amazon, Uboxes, US Cargo Control, and Grainger. If you'd prefer, you can also rent moving blankets from U-Haul, Budget Truck Rental, and Penske Truck Rental. Most companies that rent moving blankets will also rent dollies.
Due to their size and structure, grand pianos are more complicated to move and require additional supplies. Besides moving blankets, we recommend finding the appropriate size piano board (also called a piano skid board) to handle your move. To hold your piano in place on a skid board, you'll also need straps and a screwdriver.
You can rent a piano skid board from moving supply companies in your area for approximately $20 to $25 a day or $60 for a week. Purchasing a skid board from a moving supply company like US Cargo Control is also an option, but it will cost you. Expect to pay $175 to $200 for a standard piano skid board. If you need one for a large grand piano, the price can jump to nearly $600!
Enlist as many helpers as possible.
Once you have your supplies in order, we recommend assembling a strong team of helpers. You'll need at least four people – maybe more, depending on the size of the piano and the complexity of the move. It's best to enlist friends, family and neighbors who have experience moving heavy items and are in relatively good shape. Make sure they are all wearing appropriate moving clothing and shoes with good traction.
If you'd rather not try bribing friends and family with pizza to help out, you can hire hourly moving labor instead. Companies like HireAHelper and Bellhop will do the heavy lifting for you in some cases. Whether they will help you load and unload your piano will depend on local franchise policies, how heavy your piano is, whether there are stairs involved, and similar factors. Keep in mind the team they send out will probably not have experience moving pianos and could cause damage to your piano or house. Still, hiring them by the hour will cost less than hiring professional piano movers.
Measure doorways, staircases and hallways.
Before the move, you should measure any place in your home that the piano will pass through to make sure the piano will fit. Start by measuring the piano itself and the piano skid board. Then, carefully measure all doorways, staircases and hallways to assess how easily it will be to maneuver the piano and piano board through your home.
It's also good to make sure doors are open, floors are properly protected, and furniture that could hit the piano are removed before moving your musical instrument. If you're worried about the piano nicking a corner or getting scratched along the way, try covering any sharp edges of the doorway with baby-proof bumpers or extra towels.
You'll also want to make sure children and pets won't get underfoot. Put pets in their crate, or close them in a room before you begin lifting. Young children should be supervised by an adult that isn't involved with the move. Or, better yet, schedule a play date for them at another location. The last thing you want is to trip over a pet or child as your group guides a 500-lb. piano through the house and to the moving van.
Moving the Piano
Moving an upright piano and a grand piano both require plenty of preparation. Before you move either, have your supplies on hand. This includes the piano skid board, moving blankets, moving tape, screwdriver, and moving straps.
Upright piano moving
Cover the piano keys and pedals with bubble wrap to protect them from damage.
Close the piano lid and wrap a foam packing sheet or old towel over it. Secure the foam or towel in place with tape.
Drape the piano in moving blankets, again securing with tape. Make sure the blankets cover the front, back, and sides of the piano.
Secure the moving blankets further with moving or ratchet straps.
Position your team for the lift. You should have someone on at least two sides of the instrument to lift it. A third person should be available to slide the dolly underneath.
Avoid injury by bending your knees as you lift.
Slowly guide the piano through the house. Take extra time passing through doorways and navigating corners to reduce the risk of damage to the piano or house.
In the truck, use ratchet straps to tie the piano down.
When unloading the piano from the truck, have at least one person (more depending on the piano's weight) in front of the piano for better control.
Grand piano moving
Many of the same steps apply when moving a grand piano. However, the process is more involved.
Wrap the bench in a moving blanket and secure it with tape. Be sure to wrap the blanket's corners over each of the legs to reduce the risk of scratches and damage.
Remove the music rack (the piece that holds your sheet music). Wrap it in a separate moving blanket and tape it in place.
Lift the lid off and wrap it in moving blankets, covering it entirely. Tape around the width of the blanket-covered lid several times in three different places so that the blankets won't slip off.
Using a screwdriver, remove the piano's legs. Make sure your team is in place to tilt the piano on its side and prevent it from falling over.
Drape moving blankets around the grand piano's body, covering it completely. Loop tape around its width in multiple places to secure the blankets in place.
To make sure the blankets stay in place, consider wrapping the piano in plastic moving wrap.
Gently tilt the piano back and slip the piano board underneath it. Carefully position it on the board. Have several team members help to avoid damage.
With someone on each side of the piano, guide it through the house and onto the moving truck.
Use ratchet straps to tie the piano into place on the truck.
Return for the legs. Wrap each individually in a moving blanket, if you haven't already. Put all screws in a bag and tape the bag to one of the piano legs.
Carry the legs, music rack, and bench to the moving truck.
When unloading a grand piano from the moving truck, position someone on all four sides. You may need more than one person in front of the piano, depending on its size, as it rolls down the ramp.
After the piano move
Pianos require special attention after a move to get them back to peak condition, and it starts on moving day. If you own a grand piano, ask your team of family and friends to help reassemble it. At the very least, you'll need their help to steady the piano while you reattach the legs and to set it back upright. Need to move a piano up or down stairs? Check out our tips on how to move a piano up stairs or down.
Next, wipe the piano with a soft, clean cloth or feather duster to remove any dust accumulated during the move. Dust can scratch your piano's finish and cause noise or dull the action of the hammers inside your piano. However, it would be best if you only cleaned the exterior of your piano. Leave cleaning the piano's interior to a professional piano cleaning service. After dusting your piano, you can wipe its exterior with a mild soap solution. Make sure not to get the cloth too wet as excess water can cause water damage.
Finally, call in the professionals. If you haven't had the interior of your piano cleaned in a while, now is a good time to have it done. It would be best if you also had your piano tuned. Anytime a piano is moved into another location—whether it's another room in your home, a new home, or in and out of storage—changes in the environment will affect its tune. Also, a piano can get out of tune during a move if it is jostled around too much, causing parts to shift.
Looking To Move Your Piano?
Looking to move your precious piano to a new location? Trust More Than Removals for safe and reliable piano removal services in Newcastle. Whether you're moving locally or across the country, we have the expertise and equipment to ensure your piano arrives at its destination in perfect condition. Contact us today at 0800 246 1095 or visit our contact page to request a quote and book your piano move. With our professional team of movers, you can rest assured that your piano is in good hands.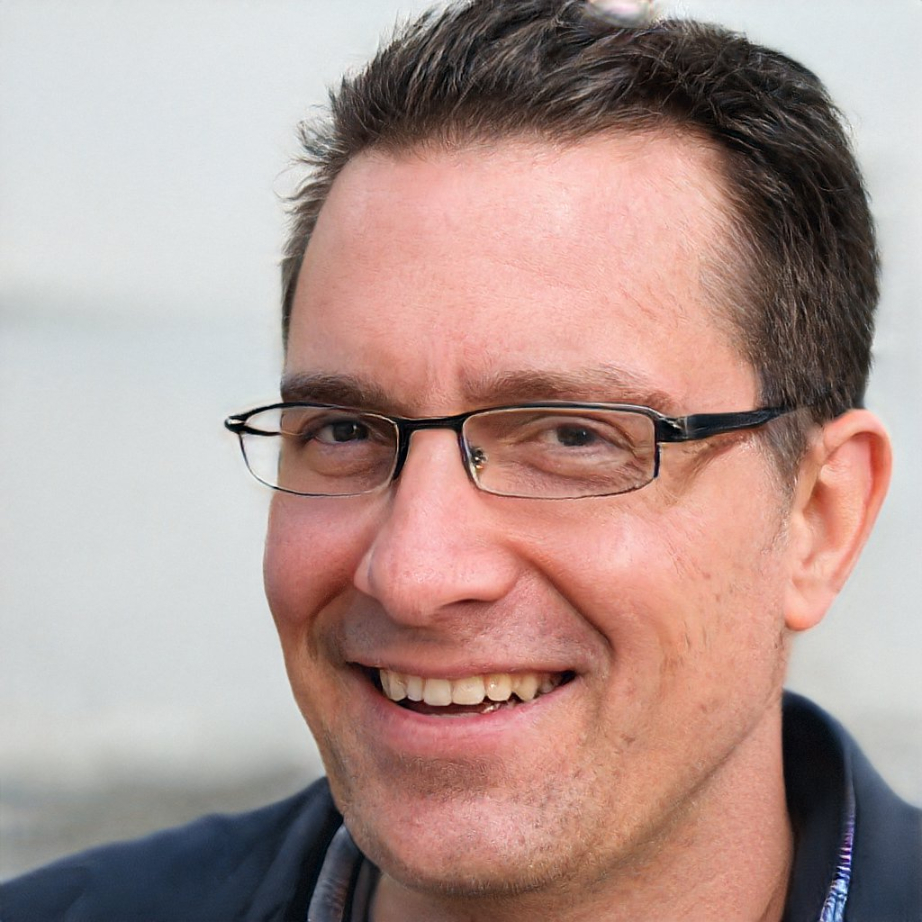 My name is Benjamin Blaze, and I've always had a passion for creating something out of nothing. From a young age, I knew that I wanted to build a business that not only provided a valuable service but also stood out from the rest. Little did I know that my journey would take me through the heart of the UK's removals industry, allowing me to discover my true talents in marketing and ultimately transforming the way removals companies present themselves to the world.